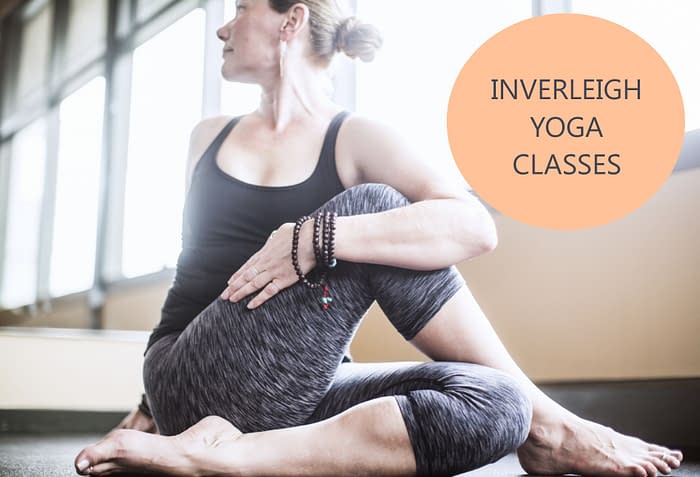 New Yoga Classes in Inverleigh – starting soon!
MOVE YOUR BODY | NOURISH YOUR SOUL
 Are you ready to take charge of your health and wellbeing by making the time for a regular movement practise? Discover the numerous physical and energetic benefits of weekly Yoga, including:
Increased muscle strength, tone and flexibility
Improved respiration, energy and vitality
Maintain a balanced metabolism
Cardio and circulatory health
Improved sleep
Boost immunity
Stress reduction
Join us for the next 11 week block of Yoga classes, commencing Tuesday April 17th. Classes run as per the Victorian School Term.
Tuesdays
Beginner Yoga: 6:00-7:00pm
Flow Yoga: 7:15– 8:15pm
Beginner Yoga
A foundational Hatha class focusing on breath, alignment and mindfulness. This class is aimed at supporting those new to Yoga and is comfortably paced, allowing time to explore and deepen into poses. Learn simple techniques to calm the mind, strengthen the body and open the heart.
Flow Yoga
This energizing class focuses on Vinyasa style yoga (connecting breath to movement) and builds heat, strength and flexibility. Recommended for those with some yoga experience.
Classes held at the Inverleigh Town Hall – 71 High Street, Inverleigh
To ENROL in a class – click here: http://theloftstudiospace.com.au/classes/book/
Teacher: Lyndel Quick
Lyndel is a local yoga teacher living in Inverleigh. She encourages students to be deeply present, to explore their innate movement capacity and to trust in themselves. Her classes incorporate a creative flow of movement sequences and emphasise strong anatomical foundations, energetic alignment, creating space in the body and synchronising movement and breath. She has an extensive background in dance, training professionally in dance technique, theatre making and movement improvisation.  Lyndel completed the Advanced Diploma of Yoga Teaching (350 hours) with The Australian Yoga Academy in 2015 and holds a Bachelor of Arts and Bachelor of Teaching from Deakin University, majoring in Dance. She is currently completing a 12 week Smart Body, Smart Mind course with Irene Lyon, focussing on nervous system regulation, trauma, feldenkrais and somatic experiencing. Lyndel believes in the natural intelligence of the body and movement as a catalyst for healing and transformation.
Inclusive classes for all levels of experience. Learn simple techniques to calm the mind, strengthen the body and open the heart.
For further information, please check out our website or contact Lyndel on 0419 619 996
www.theloftstudiospace.com.au