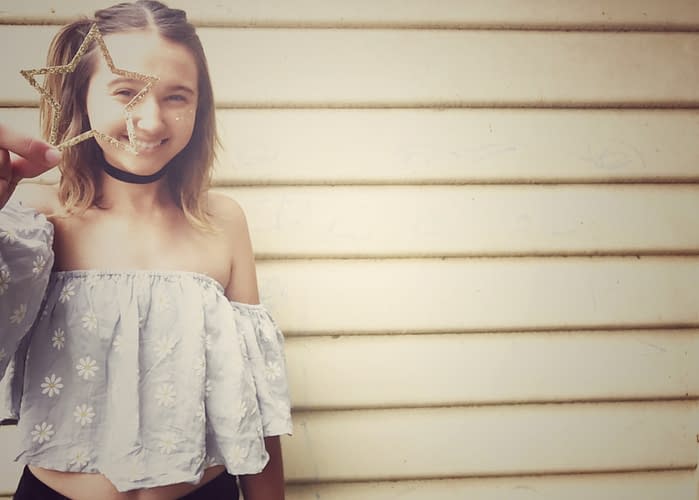 Student Profile – Tamar Peterson
Name: Tamar Peterson
Age: 17
Which dance and/or yoga classes do you take at the studio and how long have you been at the studio?
I have been dancing at The Loft for almost a year now and originally I was a part of the contemporary dance class but am currently loving my barre class.
Did you ever take lessons as a kid?
I did dancing for 7 years while I was a kid, doing a mixture of ballet, jazz and hip hop. I loved it but when I moved to Victoria all the studios seemed to be 'competition based' which was something that I was no longer interested in.
 Why did you decide to take lessons as an adult?
I can't really call myself an adult yet being one of the youngest but I wanted to continue dancing but to do it as a form of exercise and fun instead of an intense commitment that focusses on competition.
What is your favourite part about movement classes & how do they benefit your day to day life?
I love connecting to my body in the form of movement. As human beings we have the ability to do so many things with our bodies and I love discovering things like if I do this exercise, this particular part of my body will strengthen. The classes make me feel so good afterwards even after we have done planks (which are killer) and that is what keeps me going.
What is your least favourite part?
To be honest, I don't have a least favourite part of dancing apart from not being able to do all the classes! It is such a peaceful and gentle physical activity but still manages to work muscles that you didn't even know existed, so no I don't actually have a least favourite part.
Who/What is your dance/yoga/movement inspiration?
Freelancers and creatives are probably my biggest movement inspirations. I love people who use their bodies as a form of expression and can make statements loud and clear through simple movements. These people seem so connected to their movements and have such a great peace about them that is truly inspiring.
What advice would you like to give to those who want to start a dance or yoga class at The Loft?
Show yourself through your dancing, and if your'e a teacher, don't be afraid to be yourself through your teaching as well. Something I've loved in Contemporary classes has been learning the dances choreographed by Lyndel and being encouraged to see my individuality and connection through her. This has allowed me to enjoy the classes so much more. Teachers should be creative with exercises and push people to use their bodies in ways that are different and new.