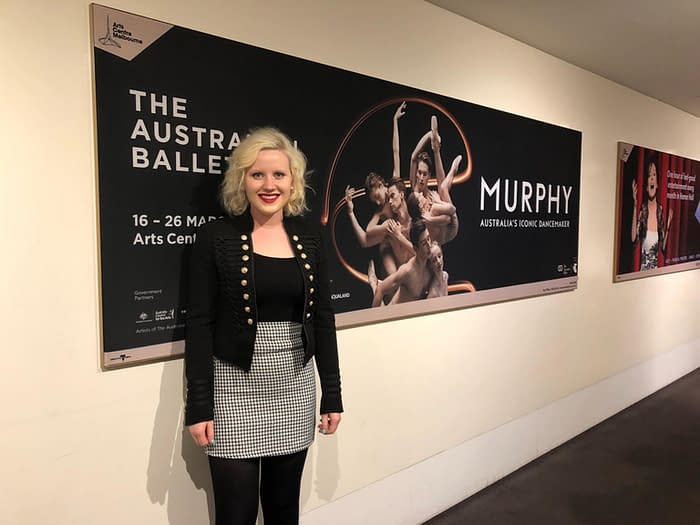 Student Profile – Maisie Newell
Name: Maisie Newell
Age: 22
Which dance and/or yoga classes do you take and how long have you been at the studio?
I take absolute beginner ballet and beginner ballet level 1 classes. I have been at the studio since January 2018.
Did you ever take lessons as a child?
I took ballet lessons from the ages of 5 to 8.
Why did you decide to take lessons as an adult?
I remembered how much I enjoyed taking ballet classes as a kid and wanted to get back into it as an adult.
What is your favourite part about movement classes & how do they benefit your day to day life?
I love the discipline and grace of ballet and appreciate its complexity and how it portrays a story to those watching. It benefits my daily life as it is something I am passionate about and gives me something to look forward to at the end of a long day of uni/work.
Do you have a least favourite part about movement classes?
The summer break! Haha.
Who/What is your dance/yoga/movement inspiration?  
I think my ballet teacher Alice is fantastic. Her dance skills are impressive, and her style of teaching is fantastic. She makes everyone feel welcome and encourages progression and personal growth. Margot Fonteyn is also another inspiration and was (and still is) an icon.
What advice would you like to give to those who want to start a dance or yoga class at The Loft?
Try out some classes at the open day to get a feel for the teachers and environment. Don't be afraid to enrol in a class you have never tried before, as you will be well supported and learn so much about yourself.