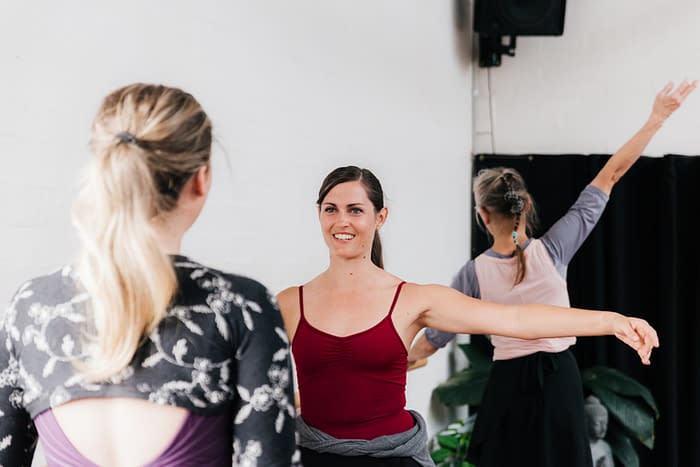 Starting Adult Ballet in Geelong – 2019
Have you ever felt so eager and compelled to try something new? Perhaps something that you have dreamed of for many years but have always felt fearful, vulnerable or even ashamed at the idea of not being good enough? We live in an age that is dominated by image and the idea of being perfect in everything we do; from the way we look, to how well we excel in our careers, to being the idealistic well-balanced parent. The desire to fit this character can paralyse and prevent us from giving new experiences a go. As someone who has personally battled with perfectionism in my creativity and self-expression, I would often not try new things because I was too fearful that my experiences wouldn't reflect what I had imagined them to be. Then I started to realise how detrimental this was to the quality of my life and that this insecurity really could prevent me from experiencing any real sense of joy and fulfilment.
To live is to experience life in it's vast complexities – to enjoy the thrill of something new and the challenge of moving out of our comfort zones.
In 2016 I did just that. I commenced my first term of Absolute Beginner Ballet at The Loft Dance & Yoga Studio. With zero experience in ballet, I must admit that I felt quite nervous upon entering the studio for my first class. Many women, like myself, feel that they lack the body type, flexibility and fitness level to start a movement practice such as ballet – I had all the questions; did I have the 'right' body type? Was my lack of experience going to embarrass me? Was I going to have the right technique to succeed in this practice? With so many concerns overwhelming me, I knew the only way I was ever going to start was to completely disregard all my insecurities and to welcome the unknown – to be open and receptive to learn, grow and evolve. From the moment I walked into the studio I was greeted with a welcoming and nurturing presence that quickly calmed and quietened my mind. The teachers are very experienced and have a genuine understanding of the struggles that many face. But thats what they are there for, to offer their guidance and support. Each term you will be introduced to basic choreography and each class will offer gradual progression, so don't feel alarmed if you have no idea what you will be doing or what to expect, as there will be many other new students feeling exactly the way you do. Just relax into it and try not to be overly self-conscious, as everyone is too busy trying to learn the movements themselves to worry about what you're doing.
We all just want to feel happy and accepted and to enjoy the positive benefits of a movement practice.
After completing the first term, if you and your teacher feel that you are ready to progress to the next level then that's defiantly an option, however many students complete a few rounds of the beginner level to really grasp the foundations of the practice. So what are you waiting for? If ballet is something you have been dreaming of or something you would like to experiment with, then now is the time to begin!
Here are 6 practical tips in preparation for your movement practice.
Sign up to try a class at the studio's Open Day and if you enjoy yourself, enrol for the full term.
Wear something that feels comfortable and that you feel good in! If the idea of wearing a leotard is daunting then adopt some leggings and a light shirt or singlet. Initially socks are fine, but you may like to invest in some ballet shoes as they really help with articulating footwork during the class.
Stay hydrated with plenty of water prior, during and after your class.
Warm up: accept that as an adult your body moves differently to when you were a teenager. Believe it or not but your movement quality will be infused with maturity and life experiences that give depth to your practice. Allow your skill acquisition to build slowly. If something hurts, don't push through the pain and if you do have an injury, talk to your teacher.
Aim for your personal best and have fun. Don't over think what the movements should look like. When you learn anything new in life you have to start somewhere – even the best of the best were once complete beginners. Start with getting your alignment and placement before moving on to more complex combinations.
Don't feel as if you have to be perfect every class – embrace the process of learning and give yourself a pat on the back for trying something new!
The Loft is a specialist adult dance and movement studio, with classes in Ballet, Contemporary, Yoga, Barre and Retro Workout. Join us for classes commencing January 28th, 2019 – jump on the website to check out the full timetable!
http://theloftstudiospace.com.au/classes/timetable/
http://www.theloftstudiospace.com.au
Written by Erin Stevenson & Lyndel Quick 2017