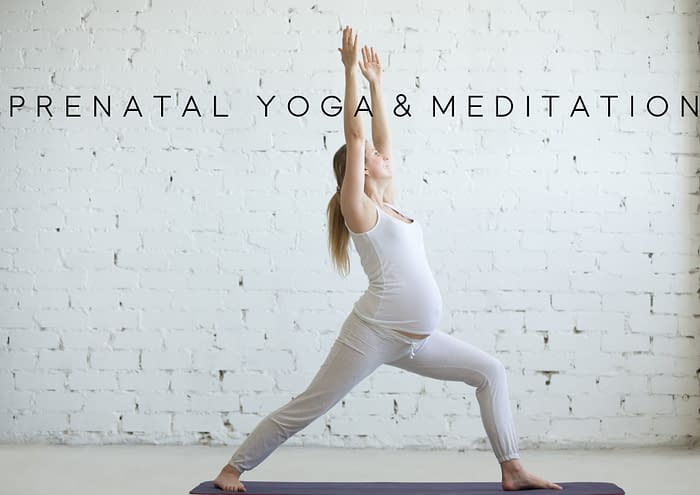 Prenatal Yoga & Meditation
Connect deeply with your breath, your growing baby and other women on the pregnancy journey. Join us for this beautifully nourishing class.
Sundays 9.00am – 10.15am, commencing Sunday 5th Feb for 9 weeks
Cost:  6 weeks for $132 or or 9 weeks for $198
Bookings: You can book online through our website or email lyndel@thelofstudiospace.com.au directly.
This yoga class is specifically for pregnant woman (post 12 weeks gestation) and the unique journey that unfolds right up until giving birth. It is suitable for all levels. The class combines strength and softness, and incorporates yoga asana (postures), pranayama (breathwork), meditation, birthing postures, and visualisation.
As your body changes through pregnancy, women become looser in some areas and tighter in others to compensate for growing babies. The asana component of this course is designed to strengthen the body, including the arms and legs, while releasing the back, hips and opening the front of body. The pranayama and meditation components are designed to enable women to be as relaxed as possible throughout their pregnancy, deeply influencing their growing baby in a positive way. This class provides a beautiful space to connect more deeply with your growing baby and aims to consciously prepare pregnant woman for labour and birth with a sense of confidence and empowerment.
All classes start with an opportunity to connect with other women as we explore the pregnancy journey in a supportive environment.
A safe regular yoga practice during pregnancy will:
• encourage calmness and growth in the developing baby
• help focus the mind and build the inner strength needed to give birth
• ease the labour and birthing experience
• better enable your body to bounce back after birth
Weekly classes taught by a certified prenatal specialist – Shannan O'Neil
Shannan is a passionate yoga practitioner, experienced yoga teacher and founder of Pure Yoga Australia. She is a wife, mother of two precious children and a passionate advocate for women's health particularly during pregnancy, birth and beyond. Over the years, Shannan has worked with some incredible teachers and has explored a range of yoga lineages including Iyengar, Ashtanga, Satyananda, Jivamukti and Vinyasa flow, and draws on all of these traditions to create classes that are challenging, nourishing and fun. Shannan loves to assist her students to discover the holistic benefits of yoga both on and off the mat, and believes that yoga is the perfect tool for building awareness, finding truth and creating more union and harmony in life. Shannan holds a Masters of Communications, Advanced Diploma of Yoga Teacher Training (350 hours), Certificate in Prenatal Yoga Teaching (100 hours), Certificate in Positive Psychology, is a Certified Health Coach, has a 'thing' for fancy tea and adores swimming in the ocean.