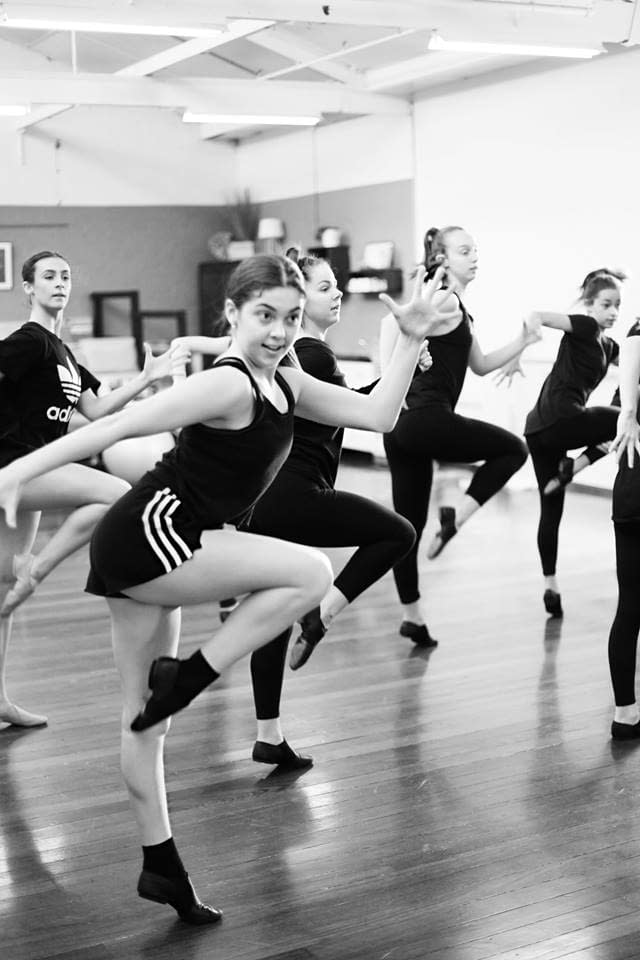 Open Door – Artist Profile
Names: Fiona Luca-Kingsbury & Zoee Marsh
Age: 36 years & 27 years
Company: Bind Productions
1. Describe your arts/dance practice and what you're currently working on in the studio.
Bind Productions was founded in Geelong by Fiona & Zoee in 2017. Its focus is to bring to Geelong, workshop, performance and mentoring opportunities for local dancers and performers.
2. Tell us a little about yourself – what's your dance background and where are you from?
Fiona Luca-Kingsbury founded Geelong's, Infinite Dance Studios, in 2006, developing one of the town's most reputable and diverse Performing Arts Centre's. She stepped down as Director in 2017 to focus on her young family and develop her career as a dance mentor and choreographer. Prior to this, Fiona lived in the UK and Europe for several years, immersing herself into the professional dance scene and developing her skills and experience as a dance teacher. Fiona, her husband and 2 young girls live in Torquay, and 'Elevate', Bind Productions newest project is an exciting venture not only for these young dancers, but for Dance in Geelong.
Zoee Marsh is a Geelong born and bred creative who has flourished into a diverse choreographer and movement coach, her work is internationally recognised. Over the past few years Zoee has been sharing her art around the world working with the likes of C2 Melbourne (Sid Lee/Cirque Du Soleil), Junior Eurovision Song Contest, The Naked Eye (London, UK), 'Spring Awakening – The Musical' by StageArt, Ryan Downey, SYTYCD (Warsaw, Poland), Motez, Australia's Got Talent and at Edinburgh Fringe Festival to list a few.  Zoee is very proud to be a Co-Director of BIND Productions alongside Fiona Luca-Kingsbury and more specifically she is very excited about the new work they are currently creating 'Elevate'. This unique & intriguing creative is ecstatic to be able to share her love and art with the world and her community. For more details please head to www.zoeemarsh.com
3. What's a typical session in the studio look like in terms of your working process?
During a standard Bind Productions rehearsal, our dancers engage with Yvette Synot for a 45 minute ball conditioning class to develop both skill set, awareness and cohesion as a company. From here, the dancers learn repertoire for the show, namely taught by the choreographers and assistants, and develop this choreography using both structured and improvisational tasks. They jump from Musical Theatre to Contemporary movement styles, so within one rehearsal period, a variety of genres and dynamics are incorporated to develop these versatile young dancers.
4. How is the Open Door grant helping you with your arts practice in Geelong? Has it been beneficial for you?
We are extremely grateful for the Open Door Grant offered by Lyndel from The Loft Dance & Yoga Studio. Our company is very much in its infancy, therefore the budget for this show is minimal. Securing The Loft and being offered an opportunity to work in the beautiful studio for a period of time, partially uncharged, has been beyond amazing for us and has allowed this project to be so much more financially feasible. We cannot thank you enough!
5. Who/What is your dance and movement inspiration?
Fiona – For this particular show, given I am collaborating a Musical Theatre section, I have really drawn on my favourite musicals. The ones that inspire me, that stylistically I can relate to and relish in and musically, the ones that resonate with me. I am a huge fan of Broadway Jazz, big band orchestration, strong technical lines and indulgent shapes. I feel my love for this is evident in my work.
Zoee – Whilst conceptualizing this new work I have been very inspired and driven by the research on connection by Brene Brown alongside one of my all time favorite books 'War of Art' by Steven Pressfield. Both of these references delve into the deeper levels of connection in all areas. The movement especially has been inspired by exploring the understanding of connection with your physical, mental and spiritual.
6. What advice would you like to give local dancers/choreographers who are interested in choreography and making new work?
Dance is ever evolving and growing. Dancers younger and younger are developing a hunger and drive to achieve and be exposed to wonderful opportunities in this forum. As choreographers and mentors of dance, it is our duty to expose these impressionable young dancers to these opportunities and create ways to offer experiences that are accessible, inspiring and local. Local dancers…think outside of the box, expose yourself to everything that is on offer and learn from a variety of different sources. The world of dance is expansive, and wonderful. Embrace it!!!
Open Door is a subsidised support initiative provided by The Loft Dance & Yoga Studio – specifically catering for independent dance artists, aiming to foster the development of original dance works and support Geelong's expanding dance and theatre community. To date, the Open Door studio grant has provided rehearsal space to individual artists and project based companies for over a decade and is the only one of it's kind in the Greater Geelong region. If you think you could benefit from a studio grant, please read through the grant information and download an application on the link below.
http://theloftstudiospace.com.au/open-door-grant/