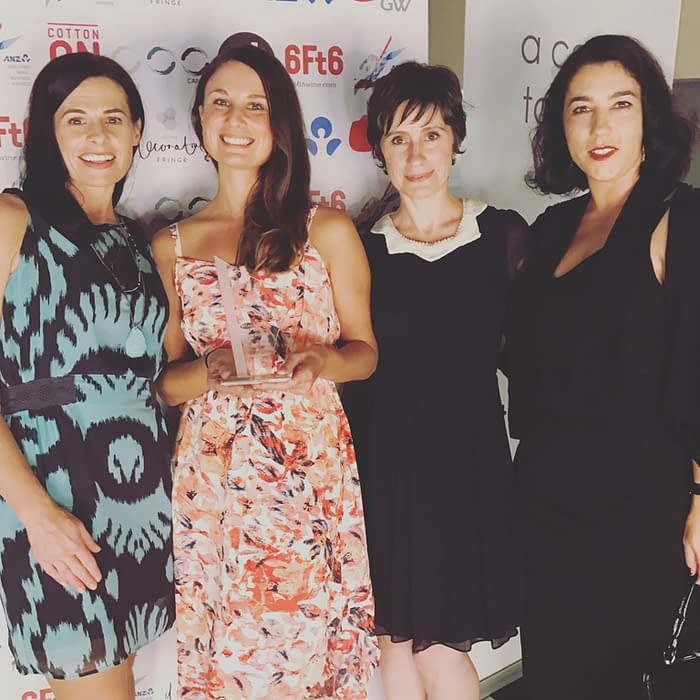 ANZ Geelong Small Business Awards
On Thursday 23 March the studio was thrilled to be acknowledged as the WINNER of the People Choice Awards at the 2017 ANZ Geelong Small Business Awards – Health and Fitness category. A massive thank you to all our lovely students for voting for us and big congratulations to our wonderful teachers.
Some of our staff attended the awards ceremony which included a scrumptious 3 course dinner held at Simonds Stadium. This was a well organised and heart warming event which celebrated the diversity and breadth of Geelong small business.
We are so honoured that when it comes to adult ballet, contemporary, barre, jazz, retro and yoga classes in Geelong – The Loft Dance & Yoga classes are held in high esteem and very much in demand!
Organiser Samantha Krajina has provided small business owners with a platform to be recognised for their efforts and inspire the continuation, growth and success of local small businesses and aspiring entrepreneurs.
A big shout out to Shannon Pizza for winning the top prize – Geelong Small Business of the Year and also our lovely friend and supporter Stevie Van der Chys for her Geelongprenuer of the Year win.
Congratulations to all the finalists and winners! We were amazed at the passion, integrity and generosity of spirit shown by so many. Geelong is definitely lucky to have so many amazing people contributing to our city!
For further information about the awards, head to the website – http://www.gsbawards.com.au